March Professional Development Luncheon
Psychology of a Brand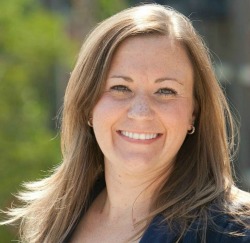 Amy Dix​ | High Rise Promotions​
In this high-energy, informative program, you will learn how Amy is revolutionizing the branding industry. She takes you behind closed doors on how her company, High Rise Promotions, builds every brand based on science. You will learn how to connect with your audience on a psychological level so you never have to guess what your clients want!
 
About the Speaker: Amy Dix, a National Speaker, #1 Best-Selling Author, and Entrepreneur is revolutionizing the branding world. As Co-Creator of Million Dollar Brand and Co-Founder of High Rise Promotions, a premier marketing and branding company, she assists individuals and businesses with unique, personalized and unprecedented branding and marketing services. With over a decade of corporate management, operations, and financial experience, Dix has developed the ability to conceptualize and implement local and national marketing strategies for brands nationwide. Dix has owned, operated, and sold brands throughout her time as an entrepreneur using the methods as outlined in her best-selling book, Brand New You.
Where and When:
March 23rd @ Embassy Suites
1040 P St, Lincoln, NE 68508
Doors open at 11:45 a.m. The program begins at noon and ends at 1pm.
Registration includes lunch.
This form stopped accepting submissions on March 21, 2017 11:30 pm CDT.