Graphic Means Movie Screening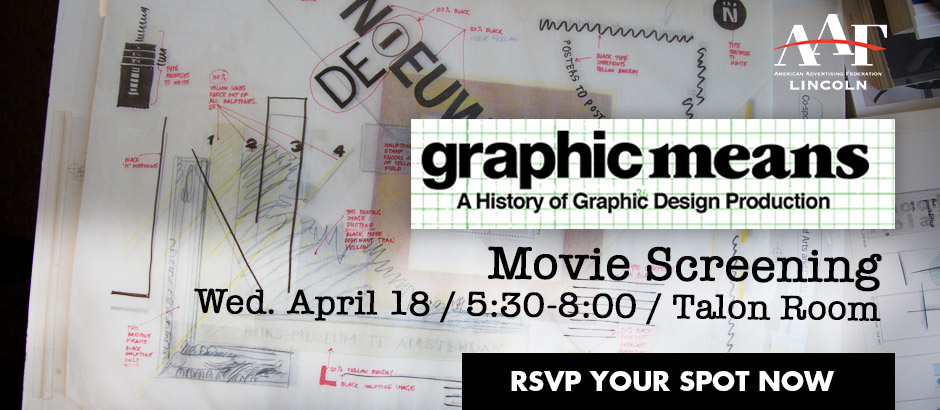 Ever wonder how creative agencies functioned before computers? Did the creative process really resemble what is portrayed in shows like Mad Men? Director, Briar Levit, Assistant Professor of Graphic Design at Portland State University takes us through the world of processes in advertising agencies that existed before computers and supporting software became available. Join us for an evening while we explore the world of pre-digital design.
Come early to grab a snack, beverage and snag a good seat!
Where:
Talon Room
230 N 12th St Ste. 1, Lincoln, NE 68508

When:
Wednesday, April 18
5:30p Drinks and Snacks
6:00p Movie Begins

Tickets:
$10 General Admission
$5 Student Admission
 
About the Movie: Graphic Means – A History of Graphic Design Production
Up until just over 30 years ago, when the desktop computer debuted, the whole design production process would have been done primarily by hand and with the aide of analog machines. The design and print industries used a variety of ways to get type and image into film, plates and finally to the printed page.
Graphic Means is a journey through this transformative Mad Men-era of pre-digital design production to the advent of the desktop computer. It explores the methods, tools and evolving social roles that gave rise to the graphic design industry as we know it today.
This form stopped accepting submissions on April 18, 2018 5:30 pm CDT.