AAF Legislative Reception
This form stopped accepting submissions on March 2, 2017 5:00 pm CST.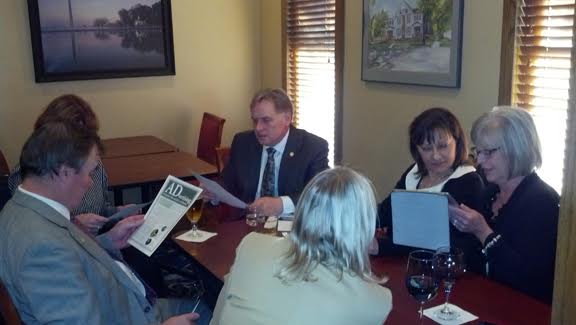 Join AAF Omaha and AAF Lincoln to meet and talk with our State Senators about our clubs and the impact their decisions have on the advertising industry in Nebraska. AAF Lincoln educates policy makers and the general public on the value of advertising and what it contributes to the well being of our community. This annual event gives us the opportunity to learn more about our Senators' perceptions of the advertising community and gives us a chance to share our views and goals with them. AAF representatives will share information with the Senators on the importance of advertising to our state's economy and discuss views on topics ranging from state income tax and the number of jobs advertising creates in the state of Nebraska, among other topics. Please feel free to email AAF Lincoln's Executive Board execboard@aaflinoln.org with any topics you would like us to add to the discussions with our state representatives. If you are unable to attend and wish to send someone from your company please let us know. Reservations can be made online or email Jolene Ritzman at jritzman@aaflincoln.org. The Legislative Meet & Greet is free to all AAF Lincoln members.